De Keuring
Een combinatie van een persoonlijkheidstest en actie om precies te weten wie er in je team zit en waar zij energie van krijgen.
Voor wie?
Ambitieuze sales- en purpose driven teams met young professionals (23-35 jaar) die willen weten hoe ze het beste kunnen groeien in mindset, vitaliteit, samenwerking of leiderschap.  
Herken je dit?
Je wilt inzicht in het teams sterktes en zwaktes zodat ze elkaar kunnen helpen.

Je komt graag in actie met het team zodat je op een andere manier kan leren.

Je wilt weten wie er geschikt is voor welke rol en welke toegevoegde waarde iemand levert binnen het team.
Onze belofte
Deze training geeft jouw team gerichte actie voor een gezonder lichaam, sterkere mindset en betere prestaties.
Doelen behalen maakt je succesvol maar nog niet gelukkig. Weten waarom je deze doelen wilt behalen maakt je gelukkig. Ze noemen dit intrinsieke motivatie.
Wat ga je doen?
Gespecialiseerde persoonlijkheidstest invullen om te weten waar jou sterktes, zwaktes en energie ligt.
Fysieke oefening als team (waar nog lang over wordt nagepraat).
Reflecteren op jullie samenwerking als team.
Resultaten bespreken en next steps in kaart brengen.
IS JOUW TEAM GESCHIKT?
Leren hoe je presteert, zonder dat het ten koste gaat van gezondheid en geluk?
Mindsets zijn overtuigingen, een manier van denken. je denken kun je veranderen.
Deze training is gebaseerd op de opleiding tot Marinier. Hierin worden jonge rekruten gekeurd om te kijken of ze binnen het team van de Mariniers passen.
Samen gaan we jouw team keuren, niet om mensen te ontslaan, maar om te kijken wie welke rol binnen jouw team het beste kan oppakken.
Elk team heeft verschillende rollen, zo heb je de formele leidinggevende, maar ook vaak een informele leider. Weten wie dit is, is belangrijk zodat je duidelijke delegaties kan maken en collega's op projecten kan zetten waar zij energie van krijgen.
Mijn team gaat al lekker, wat dan?
Wanneer je team al lekker gaat, kan het altijd beter. Is dat nodig?
Niet per se, maar iedereen weet dat topsporters alleen aan de top blijven door continu te optimaliseren. Het leven gaat nu eenmaal in 'ups and downs'. Door te groeien zorg je dat wat je 'downs' steeds beter worden.
Leer meer over onze pijlers met onze Vitale Prestatie Indicatoren!
MBTI Test
Deze training bestaat uit 2 fases. 
Fase 1 is het invullen van een test gebaseerd op de MBTI. Deze is door ons ontwikkeld speciaal voor sales- en purpose driven teams. 
Fase 2 is een dagdeel training waarin je samen met het team in actie komt. Verandering vindt plaats door in actie te komen, niet door eindeloos te blijven lezen en reflecteren.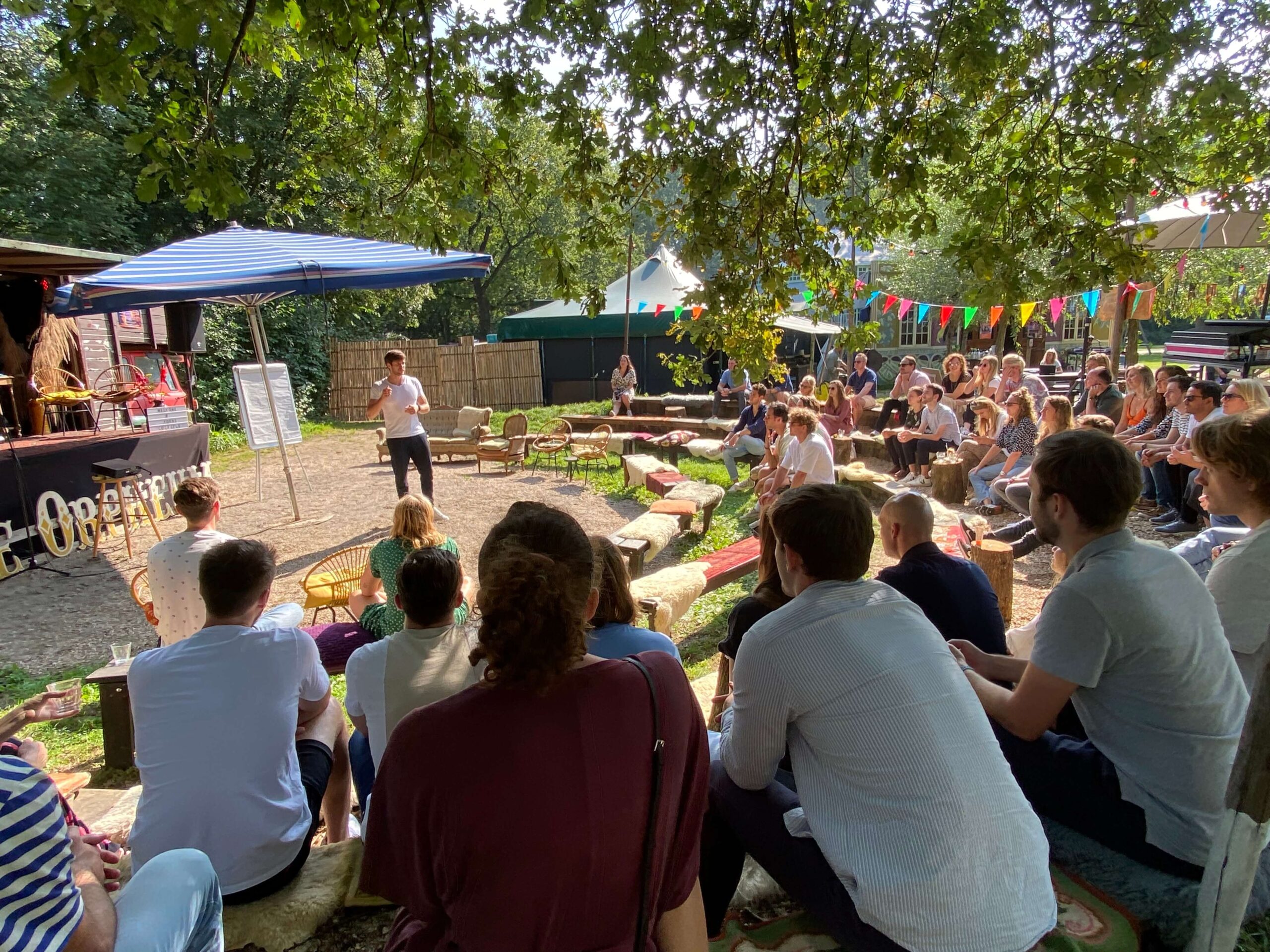 Wij zien een wereld voor ons waarin mensen zichzelf en de ander op de eerste plek zetten.
Want dan is iedereen aan het winnen!
IS JOUW TEAM GESCHIKT?
Leren hoe je presteert, zonder dat het ten koste
gaat van gezond en gelukkig?
Hoi! Ik ben Rick!
Heb je vragen of ben je gewoon nieuwsgierig? Stuur mij dan een berichtje!