Consultancy in vitaliteit
Het team werkt hard, maar er zit meer in.
Een paar leden van het team kunnen niet meekomen met de anderen. 
In onze branche is het van belang dat je met elkaar kan communiceren en van elkaar kan leren.
BIJ ZIJN?
Alleen als je gelooft dat presteren, gezondheid en geluk elkaar versterken. 
High performance of resultaat gedreven?

Je bent wat je doet, niet wat je zegt
Doen jullie wat jullie zeggen als organisatie? En durf je bij die keuzes te blijven, ook wanneer het moeilijker wordt?
Veel organisaties zeggen het één en doen het ander. Dat gebeurt nooit bewust, maar heeft grote gevolgen voor de cultuur en motivatie van de medewerkers. Als leider is het daarom van essentieel belang dat je doet wat je zegt.
Een voorbeeld hiervan is het verschil tussen 'high performance' of 'result focused' culturen.
Gratis Consult
Wij drinken graag koffie, maar bieden nog liever koffie aan!
Wij nodigen jou uit voor een kopje koffie bij jullie op kantoor.
Klinkt een beetje vreemd, maar hier zitten wat voordelen aan.
Zo kost het jullie minder reistijd en kunnen wij direct proeven aan de cultuur bij jullie op kantoor. Perfecte combinatie toch?
 Wij denken actief mee
Als uit de consultgesprekken blijkt dat er een probleem op de loer ligt voor de gezondheid van je personeel of de leiderschap van je teamleiders, dan denken wij alleen maar in oplossingen. Zelfs als wij niet de juiste kandidaat zijn om dit op de groei van het bedrijf uit te laten komen.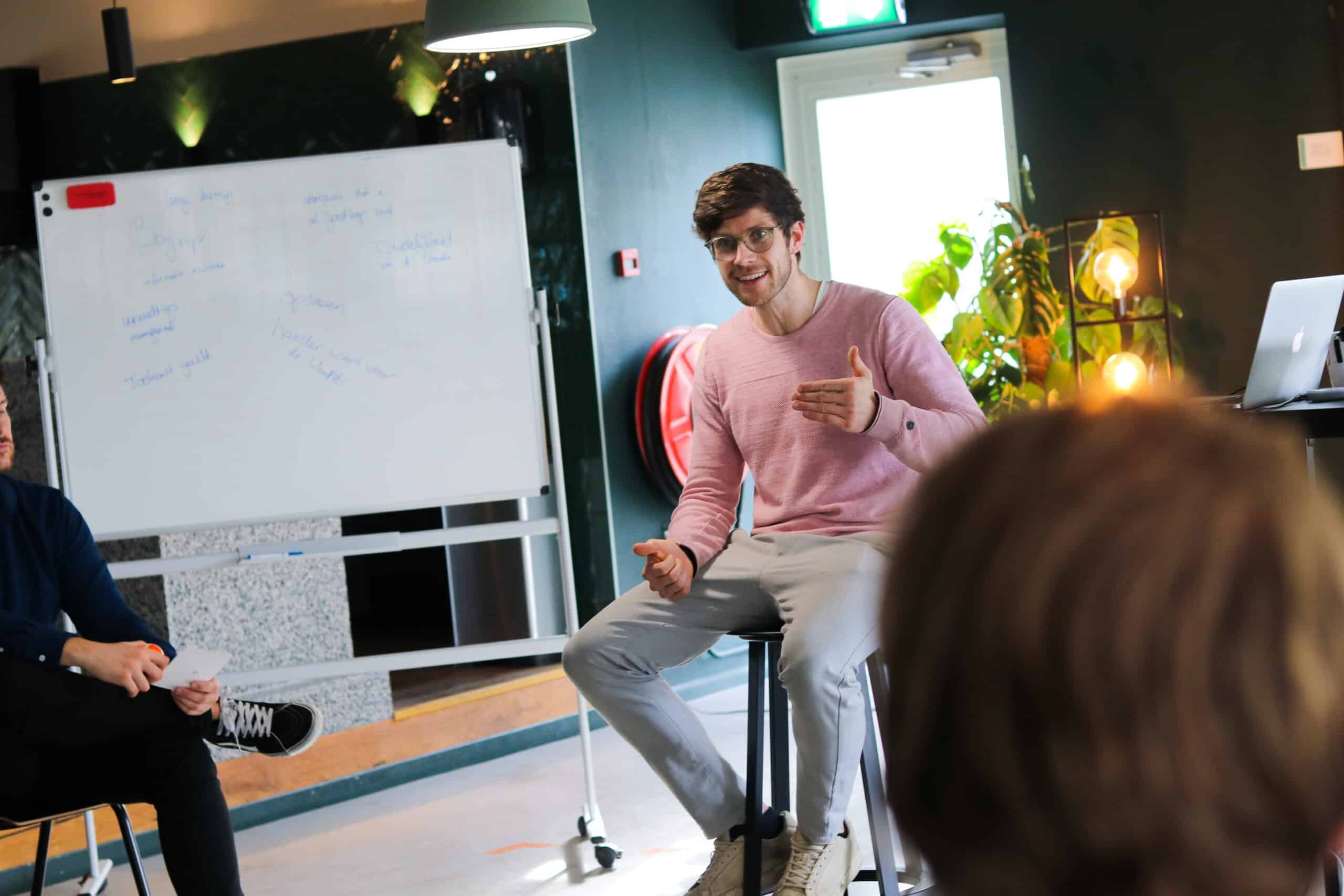 De gezondheid van je personeel en het leiderschap van je teamleads
dragen bij aan meer productiviteit.
Wat zou teambuilding jou opleveren?
Hoi! Ik ben Rick!
Heb je vragen of ben je gewoon nieuwsgierig? Stuur mij dan een berichtje!