Train like a Marine
De teambuilding waar je nog lang over napraat.
Voor wie?
Bedrijven en teams (vanaf 25 personen) die samenwerking belangrijk vinden, niet bang zijn om een uitdaging aan te gaan en klaar zijn met standaard teamuitjes.
Herken je dit?
Bowlen, vrijmibo of de BBQ zijn veel te standaard teamuitjes.
Je wilt teambuilding niet leren vanuit de schoolbanken maar het ervaren.
Je gaat uitdagingen niet uit de weg.
Je zoekt een verhaal om nog lang over na te praten.
WAAROM Train like a Marine?
Onder begeleiding van (oud-) Mariniers word je fysiek en mentaal uitgedaagd.
Dit doen we niet om gemeen te zijn, maar om jullie sterker te maken als team. Samen uitdagingen overwinnen, gebruik maken van elkaars sterke punten en elkaar te ondersteunen wanneer het moeilijker wordt. Deze lessen neem je mee naar kantoor.
"We waren opzoek naar een 'niet standaard' team-uitje en dat hebben we gekregen. Tot twee dagen later nog veel plezier gehad van de spierpijn, maar wat belangrijker is…. we zijn als ConeyMinds team sterker geworden en weten dat we op elkaar kunnen vertrouwen, durf om hulp te vragen als je dat nodig hebt, je kan niet altijd vooraan lopen."
Onno | Eigenaar ConeyMinds
SAMEN OVERWINNEN?
Een teambuilding die tegelijkertijd heel veel persoonlijk leiderschap vraagt.
Train like a Marine bestaat uit drie onderdelen:
1. Een Loeizwaar Parcours
2. Skills & Drills
3. Zelfverdediging
Tijdens elk van deze onderdelen wordt de koppeling gemaakt met de werkvloer. Heb je het bijvoorbeeld fysiek zwaar tijdens het parcours? Vraag dan om hulp aan je team! Zo versterken wij de band binnen het bedrijf of team én zorgt dit ervoor dat iedereen betere inzichten krijgt in hoe een team efficiënt samenwerkt.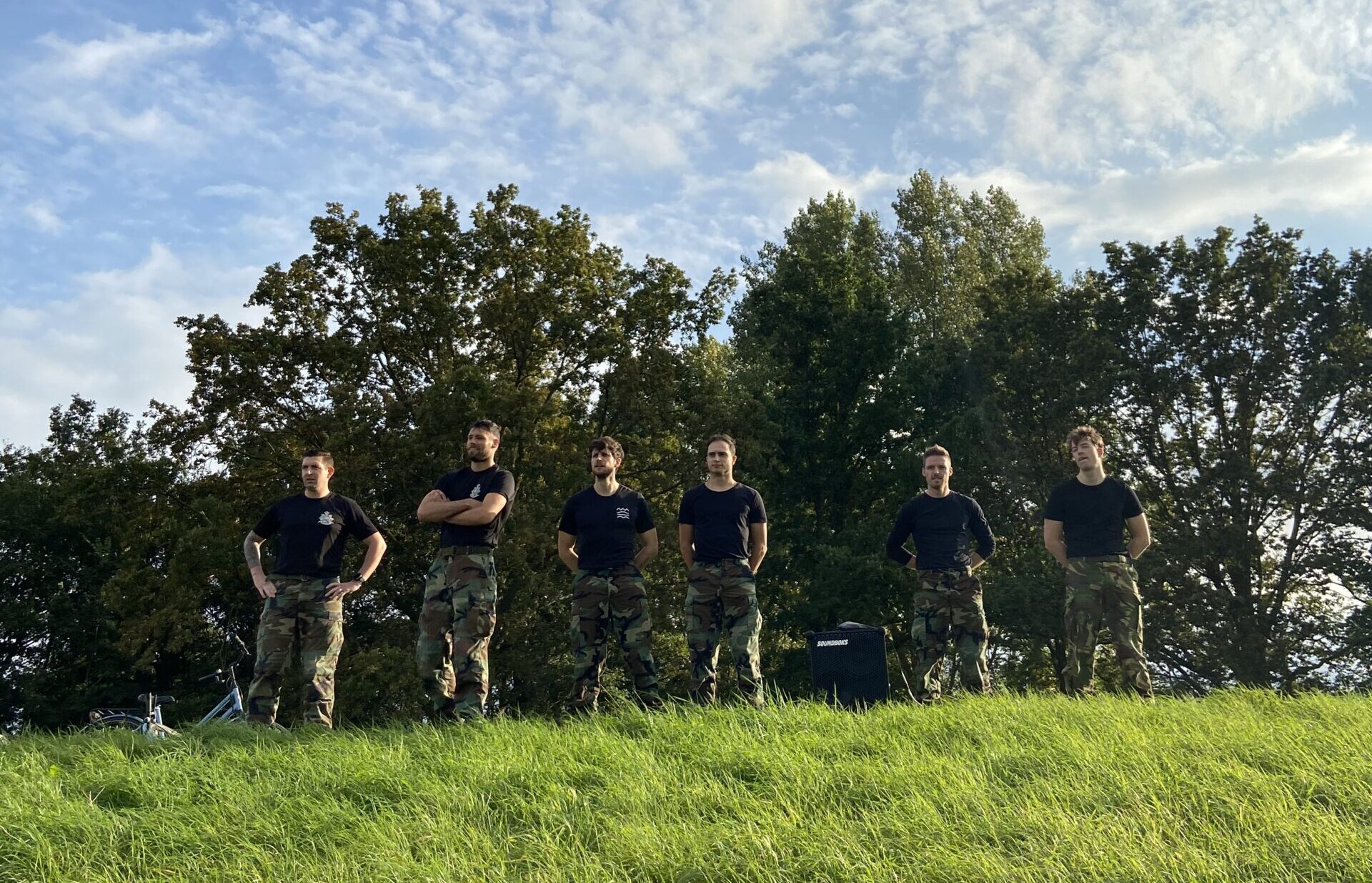 Het Parcours staat voor samenwerking en self talk. Hoe werk je het efficiëntst met jouw collega's samen en wat vertel je jezelf als het je te heet onder de voeten wordt?
Tijdens Skills & Drills gaan wij in op visualisatie en korte termijn doelen stellen. Door grote projecten op te delen in een kleine to-do's, zie je eerder de eindstreep in zicht.
De Zelfverdediging leert je op te komen voor jezelf. Uit onderzoek is gebleken dat de 'Yes Man' binnen een organisatie het minst productief is. Deze persoon komt niet toe aan zijn of haar eigen taken.
Bekijk de aftermovie
van één van onze Train like a Marine dagen hieronder!
SAMEN OVERWINNEN?
Een teambuilding die tegelijkertijd heel veel persoonlijk leiderschap vraagt.
Hoi! Ik ben Rick!
Heb je vragen of ben je gewoon nieuwsgierig? Stuur mij dan een berichtje!